Become a Leinie Lodge Member!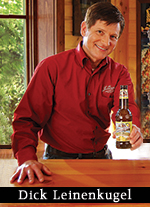 Hi, Dick Leinenkugel here. Thanks for Joining Us! If you're at least 21 years of age and willing to answer a few simple questions, you're just minutes away from becoming a new Leinie Lodge member! Besides the camaraderie of Leinenkugel's fans far and wide, you'll also enjoy the Leinie Legend newsletter, get early event information and receive special Leinie Lodge offers!

You can CLICK HERE to learn more about your FREE membership at the Leinie Lodge. If you're already a member, you can CLICK HERE to update your account info. In the meantime, thanks for stopping and welcome aboard!


CLICK HERE to enter your info and JOIN THE LEINIE LODGE!